Lal
Türkei
Back to all video stories
Wer mit PKU in Istanbul aufwächst, hat normalerweise Glück gehabt, erzählt uns Lal. Auch wenn die Stadt bunt und pulsierend ist, "wie eine auf eine kleine Stadt zusammengeschrumpfte große Welt", gibt es für Patienten mit PKU eine Vielzahl von Möglichkeiten, mit Patienten Kontakt aufzunehmen und medizinische Unterstützung zu erhalten.
Allerdings haben viele Patienten in der Türkei nicht ganz so viel Glück. "Der Großteil der türkischen Bevölkerung lebt in den östlichen Regionen", erzählt Lal. "[Dort lebende Patienten mit PKU] verfügen nicht über ausreichend finanzielle Möglichkeiten, und es gibt nicht genügend Gesundheitsdienstleister."
Although support is provided for the birth of babies with PKU, many patients later in life experience that they no longer receive medical care and are no longer cared for by their physicians, Lal explains.
"There are about 10,000 PKU patients in Turkey, and only 50 are responsible for metabolic diseases," says Lal. "This is a big problem. We lack doctors and metabolic centers. "
Lal treats her PKU by strictly adhering to a nutritional plan she has created all her life with the help of her mother, Deniz.
 "My first memory of PKU came when I was four or five and we were on vacation with my parents. We were sitting in a bar and someone ordered rice for me. At some point we learned that the sauce served with the rice contained meat, but it was already too late. I can still remember that my mother really panicked. She screamed and was terrified. "
In patients with PKU, the consumption of proteins can cause long-term disabilities, including brain damage. Sometimes, these effects do not scare off patients, especially younger ones, because they want to live a 'normal' life.
"Our patient association has held summer camps for other patients. However, I never wanted to go because the others had a bad influence on me. The patients were negative, they hated their diet and themselves. They came to me and said: I have chocolate, would you like a piece? They ignored their nutritional plan and did not care. "
"Of course, I can understand that you want to eat something you can not eat. However, I can not understand how they can forget the mental effects of eating proteins, or why they eat something, because they want to be accepted by their friends, or why they go to a concert and get drunk. "
Although Lal enjoys a lot of support from her friends, family, doctors and the network for PKU patients, she is at times depressed, especially when her PHE level is high.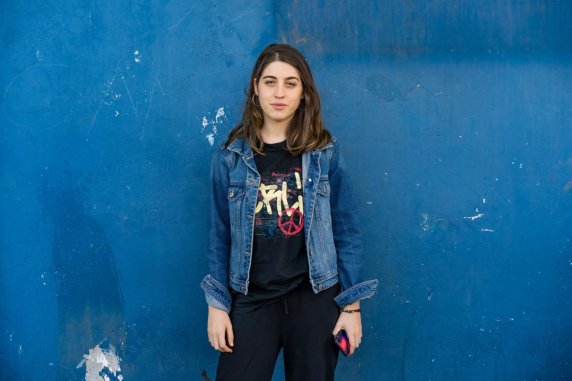 "I had difficulty concentrating, just feeling exhausted and completely impotent. Sometimes I was really angry. When the PHE level is high, you are very stressed and get really angry. It changes your own emotions and your ability to concentrate sustainably. "
A few years ago, Lal also learned that pregnancy poses a challenge to patients with PKU due to the monitoring of protein intake and possible effects on the child's development.
"At that time I asked myself for the first time: why me? I was 16 and about to become an adult woman. At that moment, I learned that I can not have children. This was a really terrible moment for me at the time. "
However, Lal now knows that her PKU has made her a stronger person overall. "Today I owe my strength to the PKU, because after my birth I learned to deal with challenges. I learned to like, accept, and take care of myself. "
This is especially true when Lal goes to the dance studio. Her face literally radiates when she talks about theater and dance.
"The theater and the stage will always be a part of my life, because it is always a very special moment, if you give the audience partially. Dancing has a different status for me: it helps me to expand my boundaries. "
Job code: EU / PKU / 0435 | Date of prep: June 2019